It is the need of the hour to understand the vital role of Biodiversity for a sustainable and happy life. In view of the major current environmental crisis, it is vital to maintain the crucial balance of the ecology and economy. And thus, proper awareness is key!
Therefore, the modules designed by Nidus are mainly to address the need to sensitize the people, precisely young minds, towards the importance of biodiversity in day to day life. Like all the life forms, humans are an integral part of this ecosystem and they all are interconnected. Through this concept of environmental education, it is clarified that all fields related to the establishment of 'sustainable society', are the target of our activities.
The first step is the exposure of people to these natural history spectacles with professionally structured activities. These activities will be in the form of general or dedicated awareness programs, educational trips, field camps, expeditions, short and long-term workshops, nature trails and online courses. Nidus believe in experiential learning and hence all these activities will be conducted by using easy non-scientific language and using various interactive tools. These activities will be composed of indoor and outdoor sessions and informal interactions.
Nidus not only expose you to this wonderful natural world but also wish to educate you and will allow you to utilise your expertise in our ongoing research projects.
Nidus is committed to making sure all communities are engaged and benefitted by our activities. To cater to these varied needs we have different modules – Outdoor, Education and Research.
We at Nidus, conduct a series of field-oriented programs across various landscapes in India. These programs are mostly to expose you to the wonderful world of different life forms – from macro to megafauna. This includes photography tours, expeditions and study tours. We can organise such outings for individuals, groups, schools and colleges. In all these trips we involved respective subject experts and local guides.
In recent years many people are keen to explore nature and learn about various aspects of biodiversity. Nidus aims to provide them with real exposure in a simple and non-technical language with a strong scientific base which we gained through our personal experience. We have designed dedicated short and long-term workshops, online and field-based training programs. This is our effort to bridge a gap between citizens and science.
The practical implementation of information is knowledge. We at Nidus wish to utilize the potential of citizens who are trained in our programs. With their assistance, we are doing various projects on biodiversity inventory and awareness programs. This will aid the participants to continue their interest and active involvement in scientific studies. This is one of our small contributions towards conservation of unique habitats and species.
A teacher, a storyteller and a story of millions of years of evolution. As Varad Giri, started explaining the taxonomic features of Amphibians, it was like unravelling Darwinian Evolution. Habits, Habitats & Habitus all intermingle to create multitudes of species that are uniquely adapted to their ecosystem niches. All this was explained with eloquent lucidity by the master himself.
Varad Giri – he is different…!!
He is a teacher par excellence…..!!!
Fear is only as deep as the mind allows and curiosity will conquer fear!
It took 3 years to finally decide that I would attend the much-acclaimed herpetofauna course in June 2020 by the famous Varad Giri, however, fate had other plans and Covid 19 happened. So when a WhatsApp message announcing online weekend courses – basic and advance on Frogs, Lizards and Snakes by him (at a throwaway price) was obviously not going to be missed. Expect the unexpected was the tone of the course. A WhatsApp group to break the ice and presentation sent in advance with short tutorials was the hallmark of the courses. The 2-hour sessions of undiluted information in a simplistic and interesting manner which stretched to over three hours had no one complaining. At no point did one feel the absence of field visits – such was the charisma of teaching. The online Certificate was an added bonus especially to students who could add it to their resume. Congratulations to 'Nidus' for organising such ventures which promote Citizen Science. The concept of 'Science made easy' for the common man to bridge the distance of 'Scientific learning' is really remarkable and commendable!
Wishing you limitless success on your ongoing and future endeavours.
As a student of zoology, I got to learn about this reptiles a bit in the past. As I am preparing for Indian forest services, I didn't think of going into the hardcore research field. But I was always eager to learn about these creatures more and more. Snakes have always fascinated me. But I never got such an opportunity to learn about them in a scientific way. I am a great admirer of Varad Giri. And as soon as I came to know about his sessions, I applied for it. The most amazing thing regarding these sessions is that Varad sir makes you understand the concept is very interesting and simple manner and yet you get to learn it in a scientific perspective. Looking forward to such amazing sessions in the future.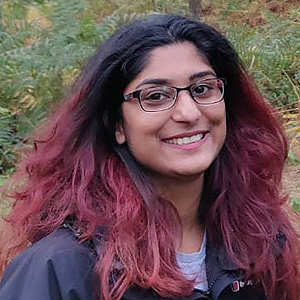 Being from a biodiversity and conservation background, I pursue a career as a generalist ecologist in the UK but as I was looking to refresh my herpetofauna identification skills, this course was perfect. Attending the online workshop was such a refreshing experience even for someone familiar with the field. Listening to Dr Giri's interactive and informative sessions was a positive experience and the way the information is relayed is extremely helpful for anyone wishing to understand snakes, their nature, the right way of identifying them and most importantly debunking misinformation surrounding this subject. I hope to attend more courses in the future at an advanced level, but this was certainly very informative from a laypersons perspective and highly recommended for citizen science initiatives.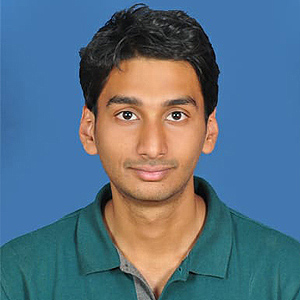 I attended Varad dada's Understanding Snakes workshop which was held on 13th and 14th June. Both sessions were very informative and were planned in such a way that even those who have no prior knowledge on the topic can understand the concepts well. The dynamic group made for interesting Q and A sessions and Varad dada patiently answered all our doubts. Overall, it was an enjoyable experience with a lot of learning involved. I will definitely recommend this workshop to all those of you who are curious to know more about the world of snakes. Trust me, the way you view snakes will change totally once you attend this.
Truly enlightening experience, it is surprising how a two-day course can change your perspective about snakes completely. I was one of those participants who went in expecting a miracle way of snake identification but rather came out having the will to know their vast diversity. This course was a new beginning of studying the reptiles around me in a very different spectrum than before. Thanking the whole team for this experience. The fun assignments and pictorial presentations make it a better experience altogether, and of course, the guidance of dada is one of the best to have.